Repair Technology of Aircraft Structural Parts
LTSM's actvities in this technological area comprise the analysis and design of composite bonded repairs on bolted and welded structures, fuselage cavities, wing parts and wing's leading edge after impact. Analysis is conducted by means of the FE method aiming to minimize the stress intensity factor by also considering damage in the composite patch using the progressive damage modeling method.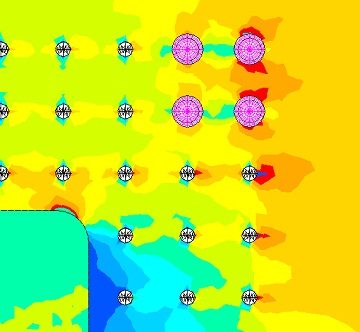 Stress analysis of repaired bolted joints.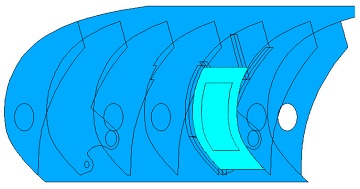 Repaired fuselage cavity.

FE models and prediction of debonding evolution of a composite patch used to repair a cracked metallic plate.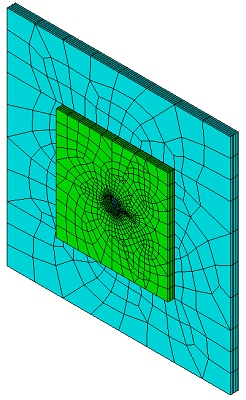 FE model of a composite bonded repair in a cracked metallic sheet.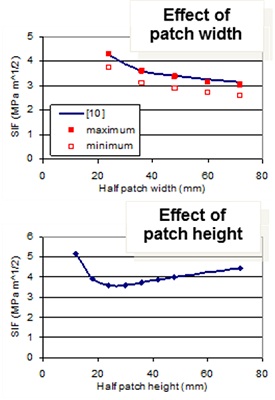 Effect of patch dimensions on the stress intensity factor.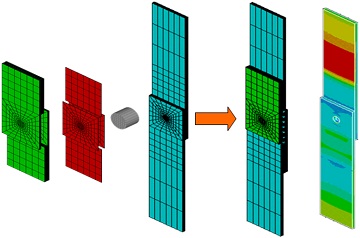 Patched repair in a fuselage notch.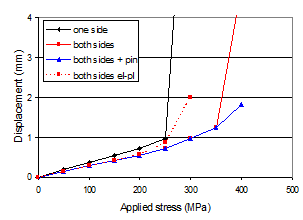 Load-displacement curves of different repair cases.